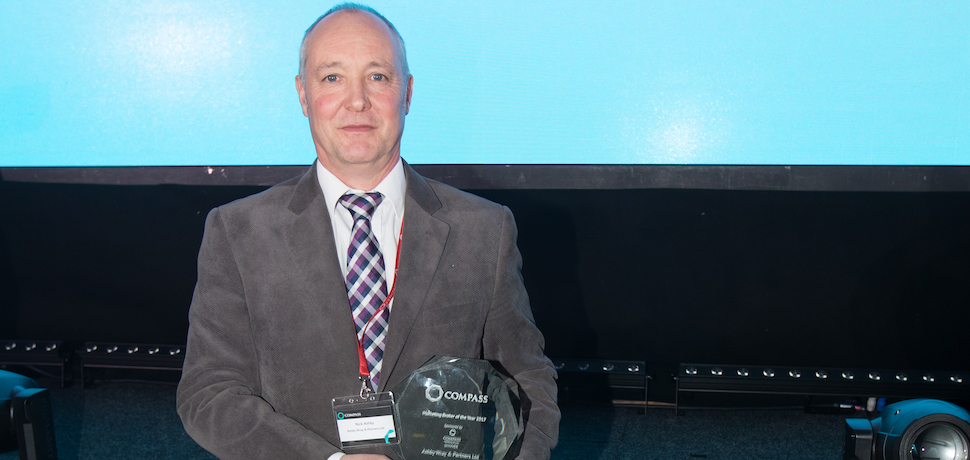 Back to news grid
Ashby Wray - Compass Network Marketing Broker of the year 2017
We are delighted to announce that we have recently won an award! Nick Ashby is pictured here accepting the Compass Network Marketing Broker of 2017 at the recent Compass conference.
2017 was a big year for us here at Ashby Wray, in addition to continuing to provide a high level of support to our existing clients and getting to grips with some major changes in the insurance landscape we also undertook a complete re-brand and launched our brand new website.
This forms part of our commitment to constantly improve and develop our company and the service we offer, our rebrand coming only twelve months after our transition to a paperless office environment. 
The process itself was a thorough one, our management team worked closely with Compass Marketing Services Ltd (CMSL) to identify and establish the company values and beliefs that we most wanted to convey. 
CMSL then went away and created the logo and the website. There were a series of tweaking and re-tweaking meetings to get things exactly as we wanted them!
We think the attention to detail paid off and we are delighted with the results, which is why we were gratified to have our joint efforts recognised by being named Marketing Broker of the year across our network of independent brokers.